Unsere kurzfristigen Vermietungen in Barcelona
Barcelona is a dynamic city where you will never be bored. Come and visit Gaudí's home town for a pleasant stay in one of our numerous apartments, studios, lofts or apartments with a terrace in Barcelona. Specialized in short term rentals in Barcelona, we know how to satisfy your needs by providing you with quality accommodation and service. You will have the time you need to enjoy your holidays or whatever you are in Barcelona for. Check all our short term rental apartment offers.
Once settled in the heart of the Catalan capital, feeling at home in one of our holiday apartments, you will have to enjoy Barcelona's and Costa Brava's marvellous beaches, surprise yourself with the unbelievable architecture of the city and the unusual monuments and melt with pleasure while tasting our famous tapas and Iberian specialties.
In order to discover good restaurant deals, activity ideas or even Barcelona's cultural news, visit our dedicated travel blog. You will find all the useful information and recommendations to make your trip in Barcelona an even better journey.
Sie haben eine Wohnung mit einer Tourismus-Lizenz und SIe möchten damit attractive Erträge verdiene? Für mehr Informationen,
hier klicken.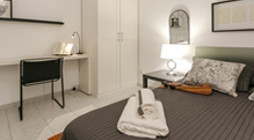 ALL-INCLUSIVE-PAKET
Alle unsere Wohnungen sind voll möbliert und ausgestattet. Keine Überraschungen, unsere Preise umfassen alle Nebenkosten (Wasser, Strom, Gas) und das Internet für die meisten unserer Wohnungen.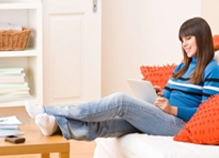 EIN SORGLOSER AUFENTHALT
Unser Team steht 24 Stunden am Tag für Sie zur Verfügung. Wir begleiten Sie und stehen für all Ihre Bedürfnisse bereit, um Ihren Aufenthalt in Barcelona so angenehm wie möglich zu machen.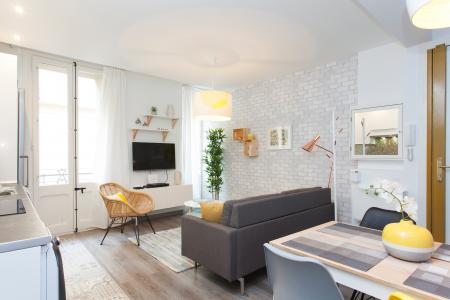 BREITE PALETTE VON WOHNUNGEN
Von Lofts zu Apartments mit Terrasse, darunter Unterkünfte für Familien in Barcelona, ​​haben wir eine große Auswahl an Ferienwohnungen, um jeden Ihrer Wünsche und Bedürfnisse zu erfüllen.
PERFEKTE LAGE
Alle unsere kurzfristigen Mietferienwohnungen sind in den zentralen Bezirken von Barcelona und in der Nähe der schönsten touristischen Sehenswürdigkeiten gelegen: Las Ramblas, La Sagrada Familia, Barcelonas Strände, und so weiter.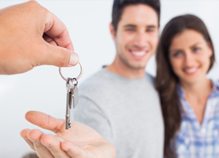 CHECK-IN UND CHECK-OUT VEREINFACHTE VERFAHREN
Unsere Rezeption passt sich Ihren Anforderungen an. Wir erleichtern die An- und Abreise aus Ihrer gemieteten Wohnung in Barcelona, je nach Ihren Bedürfnissen.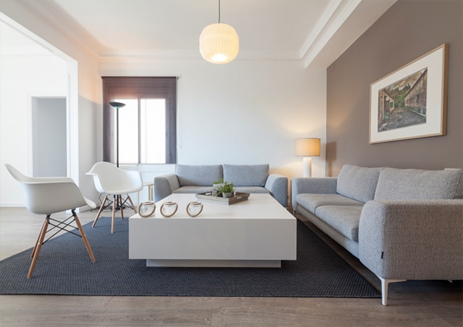 QUALITÄTSSERVICE
Alle unsere Wohnungen werden vor Ihrer Ankunft inspiziert, um etwaige böse Überraschungen zu vermeiden. Wir verpflichten uns dazu, Ihnen eine kurzfristige Wohnung zur Vermietung in Barcelona zu bieten, die nur auf Ihren Einzug wartet.
Aline Bachelet
Key Account Manager
Telefon: 934521347+111
Handynummer: 638840342
Büro: Casanova 95, Barcelona
Joan Gantzer
Key Account Officer
Telefon: 934521347+113
Handynummer: 681200525
Büro: Casanova 95, Barcelona
Alejandro Blanco
Key Account Officer
Telefon: 934521347+110
Handynummer: 692023245
Büro: Casanova 95, Barcelona
Alba Calero Haro
Key Account Manager
Telefon: 934521347+111
Handynummer: 605210469
Büro: Casanova 95, Barcelona
Bryan Caro
Booking Agent Officer
Telefon: 934521347
Büro: Casanova 95, Barcelona
Emma Fagon
Booking Agent Officer
Telefon: 934521347+111
Büro: Casanova 95, Barcelona
Lucas Dellacasa
Checkin Agent
Telefon: 934521347
Handynummer: 655960809
Büro: Casanova 95, Barcelona