Unsere Langzeitmieten in Barcelona
Are you considering finding accommodation in Barcelona on a long-term basis or even for an indefinite period? Long term rental contracts in Barcelona are 5-year renewable contracts, with a minimum stay of 6 months to prevent penalization.
ShBarcelona's professional team is dedicated to long term rentals, and will support you throughout your contract1. We commit ourselves to providing a quality service and all the transparency required as part of your apartment search in order to simplify your project. Choosing a reputed real estate agency accompaniment in Barcelona, such as ShBarcelona, assures you a procedure without surprises and with more serenity through all your administrative processes.
Are you looking for a furnished or unfurnished apartment in Barcelona? Would you like to rent an attic apartment in the Eixample or Gràcia districts? Check our numerous offers by selecting your criteria in the long term rental page or send a message via our contact form.
Have you already settled in or recently arrived in Barcelona? Let us invite you to take a look at our travel blog dedicated to Barcelona where you will find our top restaurant choices, fun and cultural activities to do and so much more.
---
1 Only for apartments entirely managed by ShBarcelona, which represent 90% of the apartment portfolio. For further information, please consult a ShBarcelona long term rental advisor
Sie planen, Ihre Immobilie auf unbestimmte Zeit zu vermieten? Für mehr Informationen,
hier klicken.
IDEALE WAHL FüR LOCATION
ShBarcelona bietet Unterkünfte in jedem Bezirk von Barcelona an. Es gibt unendlich viele Auswahlmöglichkeiten in Barcelona, ​​von den belebten Straßen von Sarrià Sant Gervasi, bis hin zu Gracia's kleinen beliebten Plätzen oder majestätischen Gebäuden des Eixample.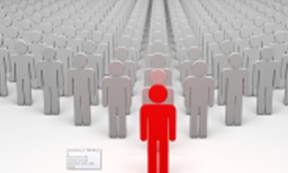 BEVORZUGTER KONTAKT
Service-Qualität bedeutet, eine vertrauenswürdige Beziehung zu unseren Kunden zu schaffen. Bei ShBarcelona bekommen sie einen exklusiven und persönlichen Berater, um jeden Austausch mit dem Unternehmen zu vereinfachen.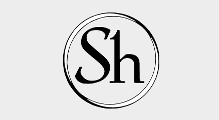 ANERKANNTE AGENTUR
Im Jahre 2000 gegründet strong>, ist ShBarcelona Mitglied von Apartur, dem Colegio Oficial de Agentes de la Propiedad Inmobiliaria (Amts Association der Immobilienmakler), sowie auch der Administradores de Fincas de Barcelona (Liegenschaftsverwaltung). Alle diese Einrichtungen unterstützen unser Management und Know-how.
Samuel Urribarri
Department Director
Telefon: 934521347+311
Handynummer: 685747937
Büro: Bailen 200, Barcelona
Raul Briones
Key Account Manager
Telefon: 934521347+323
Handynummer: 676724893
Büro: Bailen 200, Barcelona
Montse Ruiz
Key Account Manager
Telefon: 934521347+325
Handynummer: 681200469
Büro: Bailen 200, Barcelona
Alejandro Blanco
Key Account Manager
Telefon: 934521347+324
Handynummer: 608433165
Büro: Bailen 200, Barcelona
Mariangela Terlizzi
Key Account Officer
Telefon: 934521347+333
Handynummer: 648077620
Büro: Bailen 200, Barcelona
Pau Prades
Key Account Officer
Telefon: 934521347+334
Handynummer: 636450868
Büro: Bailen 200, Barcelona
Sara Durà
Key Account Officer
Telefon: 934521347+335
Handynummer: 605244161
Büro: Bailen 200, Barcelona
Jorge Martín
Sales Representative
Telefon: 934521347+363
Handynummer: 665960689
Büro: Bailen 200, Barcelona
Jose Luis Blanco
Sales Representative
Telefon: 934521347+364
Handynummer: 680923386
Büro: Bailen 200, Barcelona
Lucas Dellacasa
Sales Representative
Telefon: 934521347+365
Handynummer: 655960809
Büro: Bailen 200, Barcelona
Ana Gallardo
Sales Representative
Telefon: 934521347+366
Handynummer: 690081809
Büro: Bailen 200, Barcelona